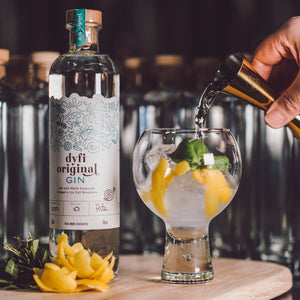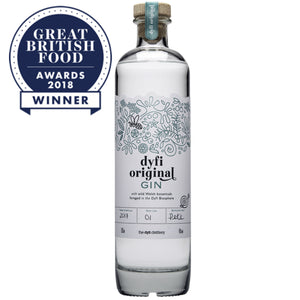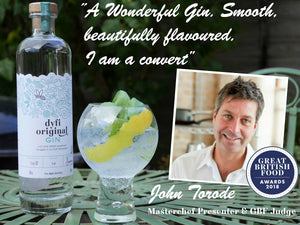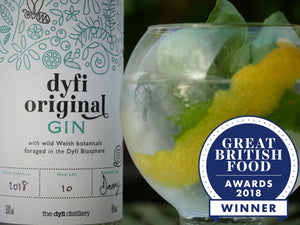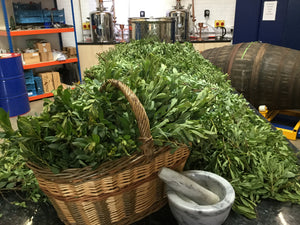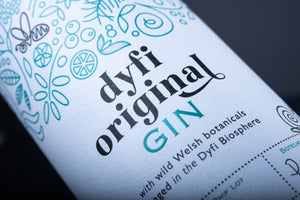 Product image 1

Product image 2

Product image 3

Product image 4

Product image 5

Product image 6

Product image 7


Best Gin, Great British Food Awards 2018
Gold Medal & Best Welsh Classic Gin, World Gin Awards 2022
Gold Medal & Best Welsh Dry Gin, World Gin Awards 2021
Gold Medal & Best Welsh Dry Gin, World Gin Awards 2020
Dyfi Original was the first gin we produced at the Dyfi Distillery. It remains a firm favourite at the distillery cellar door and with the best local hostelries.
We produce this gin using our meticulous precision-distilling approach, with the aim of making a classic London Dry Gin, with our own local twist, in very small batches. Bottled at 45% Volume, without chill-filtration, each bottle is vintage-dated with the distilling season, batch-numbered and signed.
Locally foraged botanicals including bog myrtle (sweet gale) and Scot's pine tips, combined with the finest juniper, coriander and organic unwaxed lemon peel to produce a gin with is rich and bold, yet very smooth.
Dyfi Original Gin is a great base for a classic martini, or even straight, but will probably be most enjoyed in a classic G&T, with an optional garnish of twisted lime peel and a sprig of basil.
Dyfi Original Gin / 50cl / 45% Vol
Delivery Details
UK Postage £4.95 per Bottle.
We can't currently deliver outside the UK.